Do you want to go for a sail, or do some sightseeing from from the water during your visit to Rockland?
Consider spending a couple hours sailing aboard the prettiest, most luxurious and comfortable schooner in Rockland, Koukla. On a typical sail we'll likely encounter other schooners of Maine's famous windjammer fleet, working lobster boats, seals and porpoises as well as the spectacular views of the Maine coast and the Rockland Breakwater and Owls Head lighthouses.
| | |
| --- | --- |
| Koukla sails out of Windjammer Wharf in Rockland, Maine, and is on call 7 days a week throughout the summer to provide you with a unique sailing experience at the best price. | |
---
To learn more about how to go sailing with Koukla, or how to contact or find us click a link below.
To learn more about Koukla and her crew, continue reading below, or click our Facebook page (a work in progress).
---
| | | |
| --- | --- | --- |
| Let us introduce ourselves. We are Ted and Beverly Cowan. We met on board the Victory Chimes in 1978. | I was working for this man, Capt. Guild. I was the 2nd mate and yawl boat operator. | We were married in 1982, and 18 years, 2 kids, 2 houses and 2 boats later, we bought Koukla. She was in a state of disrepair as her original owner's health had failed. She was thus "cosmetically challenged" and at a price we could afford, barely. Sweat equity would be involved. |
---
| | |
| --- | --- |
| | I was working as a marine engineer and spending 6 months a year at sea. The other 6 months were spent working on Koukla. The first 3 years were pretty much all work and no sailing. See the "All about Koukla" page for more detailed information about all the work done to put Koukla back in shape. |
By 2001 time was running out to achieve our goal of taking a year off to sail south for the winter with the kids before our oldest would be off to college. So we set a goal of heading south in Sept 2001. Our intended departure date was 15 Sept. The events of 9-11 introduced new complications and forced some soul searching and re-evaluation. I had taken a leave of absence and would not get the chance to go again for several years. So it was now or never as far as going with the kids was concerned. We left on Sept 27 and didn't look back.
You can read all about our trip to the Caribbean because our daughter Danica, wrote regular feature articles for the local paper. They were very popular, with enlightening insights into the mind of a 16 year old stuck on a boat with her parents and younger brother for 9 months. I recommend giving them a look. Here's the link:

Upon returning from the winter south we went back to our jobs and continued to work on Koukla. Around 2010, we had a chance to take some of Koukla's original family, friends and crew members out sailing. They declared that Koukla was in better shape now than when new. There was still more to do, but it was satisfying to have her original owners and crew satisfied with the care we were giving her.
---
In 2012, our daughter expressed interest in making another adventure south, this time with her new husband, before jobs and career prevented such a trip. So plans were begun and soon our son expressed interest to go, and his girl friend wanted in too. So we had a full boat and set departure for Sept 2013.

You can read about that trip too. Our daughter and her husband, Isaac ran a blog of the trip. During the trip, she and Isaac helped with a micro plastic research project of the Marine Environmental Research Institute. All throughout the trip, they took water samples which they mailed back to the institute for testing. Here's the link to the blog.
---
Upon return from this second Caribbean trip all the kids went their separate ways, leaving Bev and I to sail and maintain Koukla ourselves. I enjoy working on the boat, but I also want to go sailing, So with the family gone, we did the next best thing to help us get out on the water more, Charter!

We are not looking for another full time job. We did that for 30 years. We love sailing, and being on the water, and want to keep it that way. Nothing would kill my enthusiasm for sailing faster, than docking and undocking, and raising and lowering the sails, 3 to 5 times a day every day for 4 months, even in weather you really don't want to go out in. Sure we could make a lot more money, but at what cost?

So we don't do it that way. We have fun sailing, and want our guests to have fun as well. We want you to feel at home with us and with Koukla so that by the time you leave, you'll feel like you've been sailing with us for years and can't wait to come back. It seems to work, as we've had people come back twice in one week and some people have already been back 4 or 5 times. And we've only done this for two years. One of the benefits of a custom sail the way we do it, is that we usually have the ability to extend the sail should people want to. Many have found it so enjoyable they wanted to stay out longer than originally specified. It's usually not a problem, and they really appreciate it.
---
| | |
| --- | --- |
| See the "Sailing Options" page to learn of the different sailing options and prices. | |
To learn more about Rockland, Penobscot Bay and the surrounding area, use the links below.




Rockland Harbormaster's




web site for special events, weather, tides and web cam.
NOAA
for the latest weather report.
Area restaurants:
Museums and attractions
Farnsworth Art Museum
Owls Head Transportation Museum
Sail Power and Steam Museum
Maine Lighthouse Museum
Events
Maine Windjammer Parade
, July 14, 2017
North Atlantic Blues Festival
, July 15 & 16, 2017
Friendship Sloop Days
, July 20 to 22
Maine Lobster Festival
, Aug 2 to 6, 2017
Camden Windjammer Festival
, Sept 1, 2017
Powered by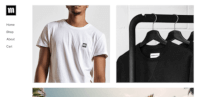 Create your own unique website with customizable templates.