Koukla was designed by George Stadel Jr. of Stamford Connecticut for Thomas Soulantzos of New York City. She was built in Taiwan under the supervision of the designers son, George Stadel III., a naval architect and marine engineer, over a period of 4 years, 1980 to 1984.

Dimensions: 74' LOA, 57' LOD, 16'3" beam, 8' 1" draft,

90,000# displacement,

​1500 sq ft sail in 4 lowers.

Construction:

-Keel: Taiwan red oak. Not similar to US red oak. It is harder and denser with a resin which seals the pores.

-Ballast: External cast iron, epoxy coated. 17,550 #

-Keel bolts: 1" 304

Stainless steel

-Stem, engine beds and beams: Eastern acacia, a tougher version of our black locust.

-Frames, stem knee, and forefoot knee: Dragon's eye, a dark red wood 50% stronger and stiffer than white oak. Frames are double sawn, sided and molded 2 1/2 ".

-Planking and ceiling: Formosan red cyprus, 1 3/4" thick. Bronze screw fastened.

-Shelves, clamp and belt construction: Batu, a strong teak like wood, available in long lengths.

-Masts: Hollow box section of Taiwanese spruce.

-Decks, bulwarks, cabin trunk, and cabin sole: Teak.

-Interior main saloon paneling and other interior trim: rosewood.

-Main saloon counters and sinks: Jade green marble.

-Engine: Perkins 6.354, 120 HP

-Generator: Westerbeke 10 KW.

-Blocks: :Lignum vitae by Dauphinee of Lunenberg, Nova Scotia.

After a few set backs and sundry adventures in Taiwan and Hong Kong, Koukla was sailed across the pacific, through the Panama Canal and up to her original home of Port Washington, N.Y. in 1984. The story has been told by a former crew member and friend of the original owner in a book called "Butterfly on the Water", available on Amazon.
Early in her life, Koukla made a couple trips to the Caribbean, until coming to rest in Port Washington, when her owner fell ill.


---
Koukla was bought by Ted and Beverly Cowan of Rockland, Maine in 1998 after her original owners health failed, and she sat neglected for a few years.

Except for the spars, structurally she was fine, having been left in the water. But the masts, bow sprit, running rig, paint, varnish and systems were in need of a major overhaul.
---
| | | |
| --- | --- | --- |
| | | The following year, 1999, more hull work was done, and the masts pulled for repairs. The generator was also pulled out for overhaul, and to relocate it to allow better access to the engine, shaft, stuffing box and coupling. During the winter, the engine was lifted up off its mounts and rebuilt in place. |
---
In 2000 the masts were dealt with. They are hollow box section. Some of the glue joints had opened up on the main, letting water in. The main was split in half and the lower 8 feet replaced. New wire runs and lightening rod were installed. Then the interior was painted and the 2 halves epoxied together. Finally any remaining glue joints that showed signs of possible opening up were routed out and splines epoxied in. The fore mast was in better shape and only required splining.
The cross trees of both masts were completely rebuilt and beefed up to make them stronger. All rigging was disassembled and inspected, and releathered. All new mast hoops were treated and covered in leather. All new straps for the blocks were made and leathered.
A new radar was installed as well as wind instruments, spreader lights and antennas.
The bowsprit suffered from failed glue joints and had water damage as well which extended to the bit posts. So a new bowsprit of solid douglas fir was made, and new solid teak bit posts installed. An anchor roller assembly was made to mount on the bowsprit and the pulpit reinstalled . ​
By midsummer the new Edson worm steerer had been installed and the masts were ready to go back in.
Over the winter, a new wheelbox will be made, and the anchor windlass disassembled and checked out/repaired as necessary.
The bow sprit suffered from the same problem as the main mast, however we decided to replace it with a piece of solid douglas fir.

The bit posts also had a possible spot of rot, so they were replaced with solid teak. All wood surrounding the removed items was soaked with borate solution, and borate rods inserted in any locations that could possible get wet.

At the same time, the "pull pull" quadrant steering was replaced with a new Edson Robinson worm gear, with modifications to incorporate an inside steering station with disengagement clutch and a rotary drive auto pilot.

A new wheelbox with helmsman's seat, chart table and storage compartments was also made by a local boat carpenter.
---
In the spring of 2001 the new wheelbox was installed. And during the yard period davits to hang a tender from the stern were added as well as installing new shaft, shaft coupling, shaft seal, cutlass bearing, max prop feathering propeller and cage.


---
In September 2001, we left to spend the winter in the Caribbean. During that trip the following items were hooked up, and/or installed.
*House lights
*Auto pilot
*Refrigeration
*Head
​

Powered by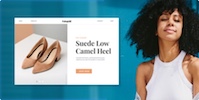 Create your own unique website with customizable templates.