Koukla is for sale.
After 19 years as the 5th member of the family, it is time to pass on Koukla to her next caretaker.
Although it has taken a lot of work to get Koukla back in shape after having been neglected,we feel unbelievably fortunate to have had the chance to "live the dream", and spend 19 years cruising the waters of the East Coast and Caribbean with her. So if you are looking to "live the dream", and think Koukla might be the right boat for you,
here are the rest of the details.
Koukla's inspiration was the fishing schooners of the last century. She is a proven sea worthy design of stout construction. She has a well laid out accommodation to carry her crew anywhere in the world in comfort and safety. As can be seen from the pictures on the "Gallery" page, the atmosphere is lush with the glow of rosewood, teak, and other tropical woods.
Over the past 18 years, we have meticulously maintained, repaired and upgraded just about everything on Koukla. Many of these upgrades are features that make her systems easier to access for maintenance and repair. For example, the joiner work around the engine has been reworked so that it can all be disassembled for almost complete access to the engine for repairs.
Koukla is ready to take her next owner anywhere in the world, in comfort and safety. She is also perfect for chartering as her salty character sells herself and draws attention wherever she goes.
Koukla's particulars:
Designer: George H. Stadel Jr.
Builder: President Marine, Tainan Hsien, Taiwan, R.O.C.
Date: 1984
LOA: 74'
LOD: 57'
LWL: 49'
Beam: 16' 3"
Draft: 8' 1"
Displacement: 90,000#
Color: Interlux Hatteras off white topsides. Dark green boot top.
Bottom: Green Interlux Micron Extra
Entire vessel is of very rugged construction in excellent condition, intended for blue water sailing.
​Location: Rockland, Maine
Construction
: Carvel planked on sawn frames. For wood types and pictures see the "All About Koukla" page.
Mechanical
Engine: Perkins 6 cyl diesel, model 6.354; 120 HP; Year 1979

Major overhaul 2001: by owner, professional marine engineer. Fresh water cooled with salt water fresh water heat exchanger. New S.S. Exhaust manifold 2014. New engine mounts 2014. New water pump and engine control cables 2015.
Transmission: Borg Warner Velvet drive transmission model 71CR, Ratio 2.57:1 Rebuilt 2015 by Trans Atlantic Diesel. New fresh water pump, thermostat, and lube oil cooler and hoses, 2015.
Prop: Max prop: Bronze 26", 3 blade, new 2000. Shaft size: 1 ¾" . Material: Bronze
Spare fixed propeller, Spare shaft
PSS shaft seal: new 2000
Shaft lock, new 2000
Cutlass bearing replaced 2016

Generator: Westerbeke 10 KW

Steering: Edson Robinson worm gear, new in 2000. Second steering station inside cockpit dog house with disconnect clutch. Simrad AP20 Auto pilot, with rotary chain drive.

Anchor Windlass: Simpson Lawrence Francis 1000 12v , with both chain and rope gypsies. Unit disassembled, cleaned, new thrust bearings installed and unit painted in 2015.
Tanks
Fuel: Capacity: 120 gal total in 2 tanks, 60 gal each. Material: Aluminum
Water: Capacity: 145 gal total in 2 tanks, port is approx 110 gal, Stbd is approx 35 gal. Material: SS
Gray water tank: 12 gal Polyethylene, w/ macerator pump, auto/manual operation.
Holding Tank: 25 gal Polyethylene, w/ macerator pump, deck pump out, and transfer/drain hose connection.
Electrical
12VDC circuits supply: Diesel starting motors, Anchor windlass, Nav lights, interior lighting, radios, instruments, pumps, 12 v recepticles, watermaker.
24VDC circuits supply: Autopilot, Radar, Inverter. Perkins mounted Balmar alternator 60 Amp, w/ max charger regulator. Vanner voltmaster 65-60 battery equalizer.
120VAC circuits supply: Refrigeration, (2) 12 v battery chargers, 24 v 100 amp battery charger, interior lighting, receptacles, clear view screen, water heater, washing machine/dryer.
Batteries: (6) blue top Optima glass mat batteries, (2) 4D Absorbed glass mat batteries
Custom battery isolation switch panel for, engine starting, generator starting and 3 house banks.
Electrical Panel: Bass yachtmaster circuit breakers with fuse panel for specific items.
Aux. Generator: Westerbeke diesel, model WBO-10, 10 KW, 120/240 volt. New stop solenoid and water pump impeller 2014
Shore power: 50 amp, with polarity indicator, master breaker, Newmar galvanic isolator.
Prosine 1800 watt inverter
Bonding: No
Dynaplate grounding plate.
Electronics and Navigation
Main Saloon clock, Boston quartz. New movement 2015
Chart table clock, Chelsea strike.
Cockpit clock, Weems and Plath Time and Tide.
























Accomodations
Starting fwd is the Focs'le with divided chain locker; port and stbd, sink to port and beginnings of 2nd head being installed to stbd.
Next aft is a double cabin with upper and lower bunks, to port of fore mast. To Stbd is a set of drawers and a hanging locker.
Next aft is the Main Saloon. Gimballed fold down dining table slightly offset to port. Pilot berth to stbd behind settee. Main galley is to port oriented fore and aft with sink on center line and force 10 stove oven outboard to port. Refrigerator and freezer under counter aft. Counters and sink are jade green marble. To stbd of center island is a storage locker and set of drawers with recessed sit down log desk with SSB radio outboard of companionway ladder. On the fwd end of the center island is a custom made soap stone wood stove.
Next aft is a workbench outboard to stbd of the mainmast. Circuit breaker panel on fwd bulkhead, fuse panel on OB bulkhead, and electrical equipment locker behind cabinet door, outboard of workbench. 35 gal water tank is under this electrical locker.
Next aft is the full size chart table to stbd. Chart storage locker immediately under chart table, and batteries in pull out drawers under this.
To port is the head. The head has a Baby Blake head with storage locker outboard against the aft bulkhead. Fwd outboard is a barrel stave bath tub/shower. Inboard fwd is a combo washing machine dryer, and a green marble sink. There is a force 10 propane heater on the aft bulkhead.
Next aft to stbd is another double cabin, with one outboard bunk and a longer inboard bunk. There is a hanging locker fwd, and a chest of drawers and large locker aft. Acceess to the engine room and one side of the generator is via this large bunk.
To port is the masters cabin with a large double bunk, with chest of drawers, outboard storage bins, and large locker aft. Access to the port side of the generator is via the aft locker. The master's cabin also has direct access to the head.
The engine is located beneath the aft companionway ladder. The ladder hinges up for access. The surrounding joiner work has been modified to facilitate dis- assembly for access to engine for repairs and maintenance. The oil filter, oil cooler and expansion tank have been relocated off of the engine to provide fast access to all the vital parts of the engine for emergency access in emergency situations.
On the port side of the companionway ladder is the engine instrument gages, generator instrument gages, refrigeration controls and the switches for the deck nav equipment, lights, instruments, recepticles etc.
Aft of the companionway ladder is the partially enclosed cockpit with large seats port and stbd. To port of the hatch is the inside steering station ith helm dis-engagement clutch below wheel. There is a clearview screen in the center doghouse window. To stbd on the dashboard is the AIS and GPS, with VHF overhead.
Headroom: 5' 8" in cockpit, 6'2" in aft staterooms, 6'3" in main saloon.
No. Berths: 7+, 6 berths in 3 double cabins and 1 berth in main saloon. Provisions for extra berths; saloon settees convert to bunks, and cockpit can covert to double. (Fwd cabin has upper and lower bunks on port side. Aft stbd cabin has slightly offset upper and lower bunks. Aft port cabin has double berth.)
No. Heads: 1 at moment. Provisions for a second is under construction in the focs'le.
Wooden barrel stave bathtub - sitzbath/Shower.
Galley: Sink and counters; Jade green marble. Pressure hot and cold water system with filter.
Hot water system: Water heated by generator cooling water and 120 VAC if desired. Hot water circulating pump.
Stove/oven: Force 10 , gimbaled, 3 burner, propane, w/ broiler. 2 (20 #) tanks in deck box with solenoid.
Refrigeration: 120v compressor. Refrigerator and freezer with 1 holding plate in chill box, and 2 holding plates in freezer. Foam insulation.
Heating system: Main saloon has custom soapstone wood stove. Head has Sig Marine Cozy Cabin propane heater.
Main Saloon gimbaled dining table.

Partially enclosed cockpit/dog house. 8' wide x 4'4" long

Interior Joinerwork: Rosewood paneling, drawers and trim. Tongue and groove spruce. Teak cabin sole.
VENTILATION
Focs'le hatch, Main saloon hatch and cockpit hatch. Main saloon skylight. 6 dorade vents. 20 bronze opening ports.
The Focs'le hatch and Main Saloon hatch havecustom dodgers with screens.
The cockpit which is open on the after end has a 3 section sunbrella cover, with zippered door, and 3 removable window sections with screens.
SAILS
New in 2003; by Nathaniel Wilson. Main, Fore, Staysail, Jib. Material: Oceanus.
Older original Fairclough sails, white Dacron; Main, Fore, Jib, Genoa, Twin staysails, Fisherman, Main topsail, Storm trysail.
Sail areas: Main 712 sqft, Fore 403 sqft, Staysail 143 sqft, Jib 205 sqft. Total of 4 lowers: 1463 sqft
Standing Rigging: Main and foremast Lower shrouds, Fore stay, Main upper stays, Spring stay; 7x19 SS, upper eyes spliced, lower ends swaged fittings.
Bobstays, wisker stays, head stay, Fore upper stays, Fore topmast stay, Main topmast stays; 1x19 SS swaged both ends.
Bronze Turnbuckles throughout. Blocks are lig. Vit by A. Dauphinee & Sons of Lunenburg, N.S.
Halyards and sheets: Doublebraid, except jib halyard, which is 3 strand vintage polyester. All winches are bronze Lewmar size 42, except the jib sheets which are size 48.
Jiffy reefing for Main, Fore and staysail.
Spars: Hollow box section, of spruce. New bowsprit of douglas fir installed in 2000. Both masts keel stepped.
GROUND TACKLE
150# Frisherman style Luke on dedicated anchor roller, 100# Danforth stored on cabin top, 100# CQR on dedicated anchor roller on bow sprit. Approx 180 ft ½" BBB galv chain.
Simpson Lawrence Francis 1000 12v electric anchor windlass, with both chain and rope gypsies. Custom remote control cable to control both windlass and washdown pump. Unit disassembled, cleaned, new thrust bearing's installed and unit painted in 2015.
EQUIPMENT
Bilge blower
Bilge pumps: 12 vdc: Pump #1 500 gph, Pump #2 4000 gph, Pump #3 4000 gph, Pump #4 1000 gph.
2 Manual diaphragm Pumps, one operable from cockpit, the other under the floorboards in main saloon.
Bilge alarm.
Removable fold up Swimming/ boarding ladder for port side.
Mounted self stowing swimming platform on stbd side.
5 dry chemical fire extinguishers.
Bell mounted on wheel box.
Assorted current flares as well as large inventory of expired flares.
4 Type III commercial vests, 8 Type I Offshore Life Vests, 4 Type I Offshore PFD's, 1 Type I Childs Life Vest.
Large bow pulpit.
Survitec SSP Oceanmaster Mk IV, Solas A, 8 person life raft in container, new 2013.
Horseshoe life ring, rail mount, with man overboard pole.
6 dock lines, boat hook, 4 fenders.
Spreader lights on both masts.
1 safety harness.
ACR, Cat I (Automatic deployment) EPIRB, model RLB-37, new 2013.
Sail covers for Main, Fore, and Staysail.
Awning consists of, Main awning with drop down flaps, Fore awning with drop down flaps, and 2 piece fore-deck awning , with 4 rail supports and 2 boom gallows supports.
Lapstreak sailing dingy, of a modified whitehaul type design. Can be lifted to port rail with bronze davits, or lifted onto cabin top storage chocks by dory tackles mounted on spreaders. Transom can also accommodate a small outboard.
11' 10" AB inflatable RIB model 3.6 VS, year 2002 modified to be carried in stern davits, with new Yamaha 20 HP electric start 4 stroke outboard.
Spectra model 380c watermaker, 8-15 gph, new improved design clark pump 2014.
Misc. cooking utensils, dishes, glassware, and flatware.
Winter cover framework for shrinkwrap cover.
ELECTRONICS & NAVIGATION
Main saloon clock, Boston quartz, new movement 2015.
Chart table clock, Chelsea ship strike.
Cockpit clock, Weems and Plath Time and Tide.
Binnacle compass
Inside steering station compass
VHF radio in cockpit
ICOM IC M802 SSB radio, new 2013.
ICOM AT-130 HF Automatic antenna tuner, new 2001.
SCS PTC-II pactor-modem for email and weather fax, new 2001. Software upgraded 2014.
Raytheon 48" Open array Pathfinder Radar, new 2000. Heading sensor. 7" R70 display at chart table. Remote LCD display for cockpit available, but not yet hooked up.
Horizon DS45 Digital depth sounder.
Furuno GPS model GP-32
Maxim Wind speed indicator
Sony FM/AM compact disc player with aux input.
Chart kits for most of East coast, and misc NOAA full size charts for east coast.
HISTORY
Koukla was built over a 4 year period in Taiwan, under the direct supervision of the designer's son, George Stadel Jr. She was designed to be a classic yacht of the highest standards and best materials, based on the Gloucester fishing schooners, for a New York client. With a professional captain and a crew of friends, the owner sailed Koukla across the Pacific , thru the Panama Canal and up to New York. There she became a familiar sight on New York harbor and Long Island Sound, and participated in Op Sail 1986, and Op Sail 1992. After that she made a round trip voyage to the Caribbean, wintering in St. Maartin.
Unfortunately shortly after this, the owner's health failed, and he spent many years in the hospital, during which Koukla was neglected. After the death of the owner, Koukla was bought by Horatio (Ted) and Beverly Cowan of Rockland, Maine, who restored her to her previous glory and have since sailed with her between Maine and Grenada.
During the latest trip to the Caribbean, Koukla made her debut at the Antigua Classic Yacht Regatta, where she held her own in attendance of some of the best classic yachts of the world. Her sailing tender even won the award for best yacht tender in the Concourse D'elegance.
Having spent much of the last 15 years in obscurity, she is now attracting attention as a recent addition to Maine's charter schooner fleet.
To replace Koukla, given the unique nature of the exotic woods in her construction and the vast array of bronze hardware, would cost well in excess of $2 million today.
Thus she is an exceptionally good buy at her asking price today of $425,000.
At present Koukla has an occasional berth at Windjammer Wharf in Rockland, Maine, and can be viewed by contacting us by phone, text or email.
A pre-purchase survey was completed in 2016 and is available to a prospective buyer.
Powered by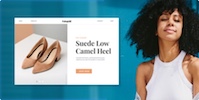 Create your own unique website with customizable templates.