Ways to go sailing on Koukla

Koukla sails out of Windjammer Wharf in down town Rockland, and offers several sailing options.

1)

Open day sail. This means if there are less than 6 in your party, others can join the sail for the same price, until we reach our maximum of 6 passengers. The price is $30 per person per hour, for a minimum of 2 hours.

2) Whole boat day sail. This means you and your party consisting of a max of up to 6 passengers, have the boat to yourselves. The price is $150 per hour, for a minimum of 2 hours.

For overnight sails, we find 4 passengers to be the optimal number. However, we can accommodate up to 6. We have 3 double cabins with an extra bunk in the main saloon. The "Bosuns quarters", which is the forward cabin, has upper and lower bunks. The aft starboard cabin we call the "Mates Cabin", is bigger, and has an upper outboard bunk, and bigger lower inboard bunk. This is the bunk for tall people. Finally we have the "Captains Stateroom", which is aft and to port, and has a large double bunk with direct access to the head.

Boarding is generally around noon time, so bring a lunch. We will spend the afternoon sailing to one of the local anchorages on Penobscot Bay, and anchor for the night. Supper and breakfast are provided. You must bring your own adult beverages if you wish them. We will return the following day around 10:00 AM.

3) Open Overnight trip. As with the open sail option, if there are less than 6 people in your party, others can join the sail until we reach our max capacity of 6 passengers. The forward "bosun's quarters" is $250 per person per night. The aft "mates quarters" is $260 per person per night. And finally the Captains Stateroom" is $300 per person per night.

4) Private overnight charter. You and the rest of your party have the boat to yourselves, again for max of 6, for $1200 per day.

5) Something new we are trying for 2017 is a special Rockland Harbor sleep aboard. If you interested in sleeping aboard a boat for the night instead of in a hotel room, you and your party of up to 6 can spend the night aboard Koukla with me at her mooring in Rockland Harbor. Boarding will usually be around 6:00 pm but the time can be adjusted for your schedule and interests and our other sailing commitments. Coffee, tea, OJ and pastries/donuts will be available in the morning before having you back ashore generally about 9:00 AM. Again this is flexible according to your desires and our other sailing commitments. We will do our best to fit your desired time table. The price would be $75. per person

​

6) Many other special arrangements and trips are also possible. Want a special ride out to the islands instead of taking the ferry? How about a dockside cocktail party? Wedding parties, receptions, burials at sea, photo shoots, and many other events are also possible. Let us know what you may be interested in and we will try and make it happen just the way you want.

What to bring
Clothing: Be prepared for both hot and cold. Even on the most sweltering days ashore, the sea breeze off the ocean can get quite chilly. We have a sheltered cockpit where you can keep out of the weather if desired, and have several of Bev's hand made denim quilts available if it gets chilly. Depending on the forecast, rain coats could be advisable.
Food: You are encouraged to bring whatever you want for snacks or lunch, including drinks. We do not specifically serve food, however when in season we frequently have fresh organically grown cucumbers and carrots direct from our own garden. Bev's now famous Ginger Snaps are also becoming a popular mainstay. Many local restaurants provide take out service offering a wide array of menu choices.
Drinks: Bring your own sodas, juices, etc. There is plenty of room for your cooler if desired. Bottled water is available on board. We do not serve alcohol, but you may bring your own adult beverage. Hot coffee and tea can be made on board in the galley.
We do not take credit cards, so cash or check, please.
Powered by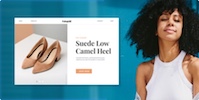 Create your own unique website with customizable templates.